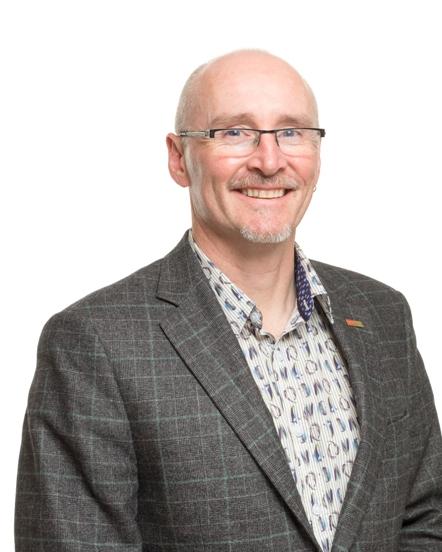 Royal LePage Nanaimo Realty (NanIsHwyN)
4200 Island Highway North
Nanaimo
V9T 1W6


Start Your Search Here
Search for Real Estate in and around Nanaimo
Residential
Any
Single Family
Half Duplex
Townhouse
Condo/Apartment
Full Duplex
Triplex
Fourplex
Mobile
Modular
Lots/Acreage
Farm
Recreational
Commercial
Any
Building Only
Building & Land
Business & Leasehold
Business & Property
Business Only
Land Only
Multi-Family
Industrial
Min Price
Any Price
$25,000
$50,000
$75,000
$100,000
$125,000
$150,000
$175,000
$200,000
$250,000
$300,000
$350,000
$400,000
$450,000
$500,000
$550,000
$600,000
$650,000
$700,000
$750,000
$800,000
$850,000
$900,000
$950,000
$1,000,000
$1,250,000
$1,500,000
$1,750,000
$2,000,000
$2,500,000
$3,000,000
$4,000,000
$5,000,000
$6,000,000
Max Price
Any Price
$25,000
$50,000
$75,000
$100,000
$125,000
$150,000
$175,000
$200,000
$250,000
$300,000
$350,000
$400,000
$450,000
$500,000
$550,000
$600,000
$650,000
$700,000
$750,000
$800,000
$850,000
$900,000
$950,000
$1,000,000
$1,250,000
$1,500,000
$1,750,000
$2,000,000
$2,500,000
$3,000,000
$4,000,000
$5,000,000
$6,000,000
!SearchBar.min!
Any
200 Sqft
300 Sqft
400 Sqft
500 Sqft
600 Sqft
700 Sqft
800 Sqft
900 Sqft
1,000 Sqft
1,100 Sqft
1,200 Sqft
1,300 Sqft
1,400 Sqft
1,500 Sqft
1,600 Sqft
1,700 Sqft
1,800 Sqft
1,900 Sqft
2,000 Sqft
2,500 Sqft
3,000 Sqft
3,500 Sqft
4,000 Sqft
4,500 Sqft
5,000 Sqft
6,000 Sqft
!SearchBar.max!
200 Sqft
300 Sqft
400 Sqft
500 Sqft
600 Sqft
700 Sqft
800 Sqft
900 Sqft
1,000 Sqft
1,100 Sqft
1,200 Sqft
1,300 Sqft
1,400 Sqft
1,500 Sqft
1,600 Sqft
1,700 Sqft
1,800 Sqft
1,900 Sqft
2,000 Sqft
2,500 Sqft
3,000 Sqft
3,500 Sqft
4,000 Sqft
4,500 Sqft
5,000 Sqft
6,000 Sqft
Consulting a REALTOR®
REALTORS® are members of The Canadian Real Estate Association who subscribe to a Code of Ethics and Standards of Business Practice. Members of the Victoria Real Estate Board are members of both the British Columbia and Canadian Real Estate Associations.
The following is a list of services you can expect to receive from a REALTOR® when you buy a home:
A REALTOR® will fully explain the details of your working relationship (called "agency") so that you are clear as to when a REALTOR® is working for you or for the seller.
A REALTOR® has access to hundreds of current listings of homes for sale because of a co- operative system called the Multiple Listing Service® (MLS®).
A REALTOR® can provide you with a customized list of homes that best meet your needs -- size, style, features, location, proximity to schools, shopping, etc. - and then make arrangements for you to view those homes that appeal to you the most.
A REALTOR® will help you determine how big a home you can afford.
REALTORs® are familiar with the local lending market and can offer helpful advice.
A REALTOR® has no emotional ties to any type or style of home and can be objective in pointing out the merits of one home over another.
A REALTOR® will have information on zoning changes, taxes, utility costs and school and recreation services that could affect your decision to buy a home in a specific area.
A REALTOR® will assist you in negotiating the terms of your purchase, which can be a nerve- wracking process for someone who is not experienced in negotiating.
A REALTOR® will advise you of the legal process required in obtaining title and taking possession of your property; the costs associated with buying a home such as insurance, mortgage registration and legal fees will be explained in detail.
WHY US? Because we WILL protect ALL your interests throughout the whole buying process.
Selling Your Home - Why it Pays to Use a REALTOR®
Before selling your home, you will need a clear understanding of the legal issues and potential pitfalls. One wrong action could result in a lot of cost and frustration, which is why it is essential to have a REALTOR® working with you, as he or she will make the sale of your home a successful and satisfying experience.
Greater exposure
REALTORS® use the Multiple Listing Service® (MLS®) to give your home maximum exposure. MLS® is a computer-based system that relays valuable information about your home to hundreds of REALTORS® and potential homebuyers.
Setting a price
Setting a price for your home is an important but difficult process. Again, this is where the services of a REALTOR® prove invaluable. REALTORS® have the experience to help you understand how the market works and decide upon a realistic price that meets your goals. REALTORS® also pre-screen potential buyers to make sure only those who are serious and financially qualified view your home.
REALTORS® will also develop a marketing plan to help your property receive maximum exposure. This will likely include placing your home on the MLS® system and placing a "For Sale" sign on the front lawn. The plan will likely also include arranging open houses for other REALTORS® and potential buyers, and developing advertisements and feature sheets/mailers to market your home.
Once you have accepted an offer to buy your home, your REALTOR® will help ensure that all the proper paperwork is completed. He or she will also make sure that both parties meet the necessary conditions outlined in the agreement.
Why working with a REALTOR® makes sense
When you work with a REALTOR® you will likely get a better price for your home than if you try to sell it yourself. Apart from the financial benefits, however, there is an extra measure of comfort and security that comes from having a REALTOR® on your side. Remember that REALTORS® are governed by a code of ethics and standards of business practice. They have also been trained and licensed under the provincial Real Estate Services Act to assist in transactions involving real property. When it comes to buying or selling property, using a REALTOR® just makes sense.
WHY US? Because we WILL protect ALL your interests throughout the whole listing and selling process.
David (Dave) Hitchcock & Brandy Hemingway
Welcome and thank you for taking the time to review our web page! If you're looking to buy a home, sell your existing property or do both as many people are, we will ensure you have the most up to date information allowing you to make informed decisions every step of the way and ensure the process is as stress free as possible.
We consider your unique objectives and timelines when discussing specific solutions for you and always guarantee to look after your specific Real Estate needs in a professional and ethical manner.
We look forward to meeting with you for a no obligation consultation at your convenience.


About Dave
I am a member of Canadian Real Estate Association (CREA.) I have had my real estate license since 2011 with a previous background in industrial finance and asset based lending. I am a Director of CRG Mortgage Investment Corporation and full time professional REALTOR® with a proven successful track record and can definitely help you with anything to do with buying or selling your home in the central Vancouver Island region.
Areas of Expertise
Residential – This is my main area of focus, I have been involved in the purchase, sale, construction and renovation of many homes over the course of my life. I look forward to putting my experience to work for you.
Commercial - I have experience as a buyer/owner and seller of commercial properties and would be pleased to discuss acquisition or sale of these types of properties with you as well. I was involved in all phases of the design and construction of a large award winning commercial office building in Nanaimo's downtown core completed in 2001.
Career Highlights
Voted Most Professional REALTOR® *Coast Realty Group 2014.
Awarded the Master Sales Award Royal LePage Nanaimo Realty 2015
Awarded the Master Sales Award Royal LePage Nanaimo Realty 2016
Awarded the Presidents Gold Award Royal LePage Nanaimo Realty 2017

*Coast Realty Group was purchased by Royal LePage Nanaimo Realty in July 2015
Other Interests: I like to live an active lifestyle, am married with one daughter who also happens to be an excellent full time professional REALTOR ® who I am lucky enough to have working with me at Royal LePage Nanaimo Realty. I currently volunteer as Chairman of Habitat for Humanity Mid Vancouver Island. Was awarded "Volunteer of the Year" with Community Futures Central Island in 2016. I'm a longstanding member of Branch 257 Legion in Lantzville. BC.
Languages
English
About Brandy
Born and raised in Nanaimo, I know the ins and outs of this town. I am a busy mom who loves spending my time learning and growing my skills. I am a full time licensed Realtor with my Property Management licence as well. I have over 10 years experience between the two industries and have truly found my passion in marketing homes and finding families their very own happy place. I love the new age of marketing and direct a lot of our focus on social media platforms and google, where we have had great success. I live in the Chase River area and specialize in properties in and around that part of town. I am so thankful to be a part of the Hitchcock & Hemingway Realtors group, which I co founded with my father, Dave Hitchcock. In my spare time you can find me outside with my family, camping, dirt biking or volunteering to organize various community events! I look forward to meeting you to discuss how I can best help you make your real estate goals come to life!
Awarded the Master Sales Award Royal LePage Nanaimo Realty 2018
My Promise to all Clients
I promise to make each client relationship one built off trust and mutual respect. I will give you 100% of my efforts and always ensure your interests are looked out for. At the end of each transaction my goal is that you will feel as though you could confidently recommend me to your friends and family.
Areas of Expertise

Single Family Homes – Having gone through the process from all sides I can offer you knowledge, patience, care and skill. I understand all the emotions and excitement that come along with buying or selling your family home.
Luxury Homes - We have a great list of professionals to assist us in getting your property ready to list. With our services in luxury listings we can arrange staging, photos, hosted video tours, and catered open houses to attract the appropriate clientele.
!Home.view_full_search_screen!
Back
to top